Dinner Menu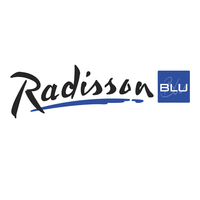 2020 North East Energy Efficiency Awards Dinner Menu
There is a choice dinner menu for these awards. Guests can choose a starter, main and dessert course from the options below prior to the event, and it will be prepared, by the excellent kitchen staff at the Hotel, for your enjoyment on the night.
Please let us know in advance if you have any specific dietary requirements and we will try to ensure you have a satisfactory dining experience on the night.
ooOoOoOoo
Starter
A - Chicken Liver Pate
GF
served with Onion Chutney and Sourdough Crostini
B - Plum Tomato & Mozzarella Salad
V
GF
with Basil Oil & Balsamic Glaze
C - Leek and Potato Soup
Vg
GF
ooOoOoOoo
Main
D - Marinated Chicken Fillet
GF
with Herb Crushed New Potatoes, Seasonal Vegetables, and Jus
E - Slow Roasted Belly Pork
GF
with Mustard Mash, Savoy Cabbage and Roasted Carrots, Cider Jus
F - Spinach and Ricotta Tortellini
V
with Shallots and Wild Mushroom Creamy Sauce
V - truffle orzo pasta
Vg
with mushroom and spinach
ooOoOoOoo
Dessert
G - Baked New York Style Vanilla Cheesecake
V
served with Berry Compote
H - Vanilla Creme Brulee
with Shortbread Biscuits
I - Selection of Sorbets
Vg
GF
Menu choices must be sent in to menus@energyefficiencyawards.co.uk
by 12pm on Monday 3 rd February 2020 at the latest
Please advise us of any Special Dietary Requirements, eg allergies


Dinner will be followed by Tea & Coffee


Menu Key
V
= Vegetarian
Vg
= Vegan
GF
= Gluten Free
H
= Halal
The contents of this website and the Energy Efficiency Awards are copyright © 2013-20 Campbell Braybrooke Ltd. All Rights Reserved.