Dinner Menu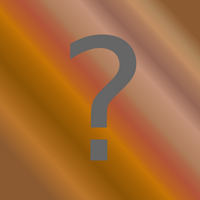 2022 South West Energy Efficiency Awards Dinner Menu
There is a choice dinner menu for these awards. Guests can choose a starter, main and dessert course from the options below prior to the event, and it will be prepared, by the excellent kitchen staff at the Hotel, for your enjoyment on the night.
Please let us know in advance if you have any specific dietary requirements and we will try to ensure you have a satisfactory dining experience on the night.
A - Smoked Mackerel
Smoked Mackerel with Potato Salad, Chives, Horseradish & Creme Fraiche
B - Heritage Tomato & Mozzarella Salad
V
Heritage Tomato & Mozzarella Salad with Sourdough Crumbs, Black Olive Tapenade
C - Honey Roasted Figs
V
Honey Roasted Figs with Celeriac Remoulade, Watercress & Lemon Dressing
D - Roast Chicken Breast
Roast Chicken Breast with Grilled Baby Corn, Chorizo, Vegetable Rosti, Fine Beans & Madeira Sauce
E - Beef Feather Blade
GF
Beef Feather Blade Served with Mashed Potato, Girolle Mushrooms, Broad Beans, Baby Onions & Red Wine Jus
F - Beetroot and goats cheese ravioli
V
Beetroot and goats cheese ravioli with confit shallot butter, roast beetroot, pine nuts and watercress
G - Asparagus and Pea Risotto
Vg
Asparagus and Pea Risotto with Feta, Pumpkin Seeds, Tarragon Oil and Pea Shoots

H - Cinnamon panna cotta
Vg
Cinnamon panna cotta with Cardomom, Orange Puree and Oat Crumble

I - Dark chocolate cheesecake
Dark chocolate cheesecake with fruit puree and ginger crumb
J - Caramelised Banana Bread
Caramelised Banana Bread with Salted Caramel, Vanilla Cream and Roasted Pecans
Menu Key
V
= Vegetarian
Vg
= Vegan
GF
= Gluten Free
H
= Halal
The contents of this website and the Energy Efficiency Awards are copyright © 2013-22 Campbell Braybrooke Ltd. All Rights Reserved.