Our Judging Panel
Hardy Giesler Chief Executive Officer, British Board of Agrément (BBA)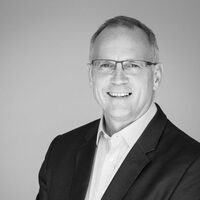 Hardy is an experienced executive with a track record in delivering accelerated growth and performance transformation. Results have been achieved across a broad base of sectors and industries, having worked in public and private sectors, manufacturing and service industries. He has over 30 years of experience gained in more than 30 countries, particularly in EMEA, North America, Far East, Africa and the FSU.

Much of his career has been focused on the construction and infrastructure sectors, with roles including:
- Youngest member of the London Underground Engineering Board, a 5,000 people organisation, with P&L responsibility for three of the eight engineering businesses;
- Board member of Tarmac Building Products, a £500m turnover organisation. He was also MD of Tarmac Topblock, a 15-site, 700 people organisation with a turnover of £120 million;
- CEO of a specialist high voltage contractor to the Infrastructure and Transportation sectors, with clients including utilities, Network Rail, TfL and Highways England;
- MD of Capita Transport & Infrastructure, a 1,500 people organisation. Clients included Highways England, TfL, Crossrail and High Speed 2.

Hardy joined the British Board of Agrément (BBA) in January 2020. As part of his drive to position the organisation to becoming a client-centric, systems-driven business, some significant changes are being introduced. These include:
- A preferred certification partner for construction product manufacturers;
- The go-to source of information for architects, estimators and other stakeholders in the construction industry;
- A source of highly skilled and experienced technical support across the construction and transportation industry;
- Providing leadership in the construction industry around a number of areas including the drive and support for transformation and innovation around becoming a safer, quality-led industry.

Hardy's vision for the BBA is an organisation that is client-centric, systems-led and efficient, using data insight that enables all users to make informed product and business decisions that contribute to an industry-wide environment built around quality, safety and compliance.