Our Judging Panel
Patrick Allcorn Head of Local Energy, Department of Business, Energy and Industrial Strategy (BEIS)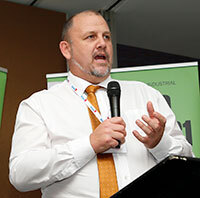 The local energy team has been created to help DECC support and develop energy solutions at a local level. From the community through local authority to the Local Enterprise partnerships - sharing best practice supporting strategic and project development and delivery
Previously he has been responsible for the design and implementation of the Domestic RHI. He joined that team in early 2012. Prior to this appointment he was responsibility for community energy. He set up the LEAF project that enabled over 200 communities to set up local energy schemes in 2012. Before joining DECC, Patrick worked for Transport for London and the London Borough of Croydon as well as time working as a journalist and a sustainability consultant.
Carl Harvey Director, Green Deal Advisor Association and My Home Survey Ltd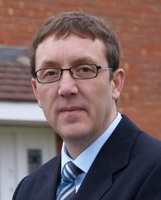 Carl Harvey has been involved in the development of Green Deal since the original policy decisions, he is passionate about supporting SME's involvement in Green Deal and ECO.
Frank Harris Director, HD Services Ltd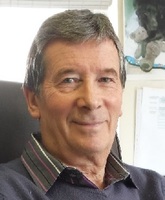 A qualified Civil and Mechanical Engineer, Frank founded HD Services in 1984. A member of the Institution of Civil Engineers and a fellow of the Geological Survey he has twice been chairman of the Well Drilling Association (WDA).
H.D. Services Ltd are an award-winning, family run company operating throughout the Southeast of England. Involved in the renewables industry since 2009, H.D. Services Ltd are one of only a handful of companies installing Open-Loop heating options for the domestic market and are specialists in their field. Recently recognised for their Pioneering work utilising groundwater as a heat source for the domestic market, Frank and his team focus on encouraging those in suitable areas to use the water in the ground under their properties sustainably, providing them with additional options such as potable supplies and grey water uses.
Gregory Elliott Property Services Director, Vibrant Energy Matters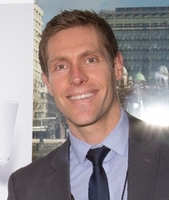 Gregory Elliott is Property Services Director for Vibrant Energy Matters, the largest EPC supplier in the UK carrying out over 160K instructions per year. He hass been involved in the EPC industry from conception, with over 10 years in the property sector and overseen many changes. The most exciting has being within the energy sector, having worked with Birmingham Council with the first go early EPC scheme in 2007 to one of the first Green Deal Advise Reports. Experience gained from working with most of the Big Six energy companies on several ECO projects has given him both insight and an understanding on the opportunity that ECO and the Green Deal brings to the industry.
Mark Weaver Head of Business Development, Alsecco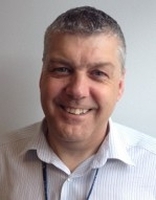 Mark has worked in senior Sales and Marketing roles within the Construction Products sector for the past thirty years. Mark is now Head of Business Development for Alsecco, a major supplier of facades solutions and part of the International DAW Group. Mark has been actively involved for many years in the Energy Efficiency and Retrofit sector and was Chair of SWIGA, the solid wall industry guarantee scheme during its inception. Mark is presently acting Vice-Chair of INCA, the leading External Wall Insulation trade association. Cycling, football and his family are what keep Mark sane out of working hours.
Karl Drage
CEng, MEng, MIMechE, DMS, ACGI, MIOD

Chief Executive Officer, Coefficient Renewable Heating Solutions Limited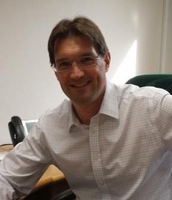 Karl Drage has overseen the installation of over 1000 ground source heat pumps, ranging from small installations to some of the largest installations in Europe. This includes a number of multi-megawatt schemes, the largest of which is a 5.4MW Hospital scheme, one of the largest renewable heat systems in Europe. He has delivered funded solutions for blue chip clients under an ESCO arrangement over a 25 year term, installed sustainable district heating systems for local authority social housing clients and constructed multivalent systems for some of the highest profile building and infrastructure developments in London and with a number of leading University clients. His Maintenance and Service business continues to work with - and remote energy monitor - installations over the life of their buildings. He established a team in the US that has gone on to complete some of the leading Sustainable Energy systems in North America and developed a business in Spain in partnership with a leading Utility Company and National Contractors.

Karl is a member of the Council of the Ground Source Heat Pump Association and previously spent four years as its inaugural Chair Person, establishing the association and influencing the early formation of the industry. Karl has been involved in the development of the MCS standard for Heat Pumps, and continues to work to develop both the market and the professional standards of the industry.
James Higgins Partner, Ecuity Consulting LLP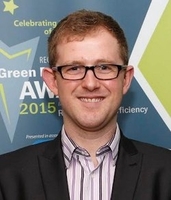 As Co-Founder and partner of Ecuity, James leads on Ecuity's Insight and Strategy service which helps the organisations we work with understand and manage risk and opportunity within the energy policy environment.

A strategic thinker, James encourages business leaders to consider political issues from a commercial angle, assists in the determination of objectives and delivery of cut-through communications. An experienced campaigner James also works hands-on with clients and the Ecuity consulting team to develop persuasive narratives supported by technical and economic analysis. James's clients include market leaders across the renewable, heating and energy efficiency sectors. James has previously worked as a Parliamentary specialist for the UK's water industry regulator Ofwat. He holds a First Class Honours in Politics from Liverpool University and in 2012 graduated from the Global Energy MBA programme at Warwick Business School, the world's first energy industry focused MBA.
Elinor Jenkins Compliance Manager, City Energy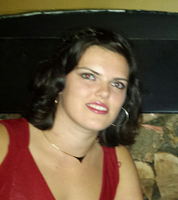 Elinor was employed by City Energy after completing a Master's degree in Business Economics with Finance. Elinor has been with the company as it first started utilising the Green Deal Finance Company and accessing ECO Funding. As Compliance Manager, Elinor ensures that City Energy adheres to the changing rules and regulations. She has recently become a Director for City Energy
Andy Merrin Innovation & Decarbonisation Director, United Living Property Services Ltd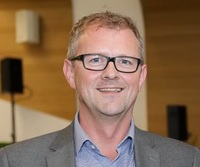 Andy is a Chartered Environmentalist and has worked in the domestic and commercial property sectors for over 20 years focusing on the energy performance of buildings and implementing strategies to decarbonise homes and offices. Prior to this Andy worked in the rail and aviation sectors in the UK and Middle East overseeing environmental mitigation programmes on major infrastructure projects such as High Speed 1 and New Doha International Airport.

Having worked with Bechtel, Arup, ENGIE and now United Living Andy has a wealth of knowledge across a wide range of energy, low carbon and environmental related topics. Andy currently leads on the delivery of low carbon housing retrofit strategies for United Living Property Services.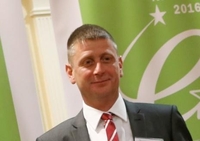 Garys career within the energy industry spans over 17 years, delivering installation measures across the UK both practically in the field, training and at management level. He is Currently on a summer break before taking up a new position with The British Board of Agreement (BBA ) at the beginning of September
Katie Searle Senior Project Manager, Energy Saving Trust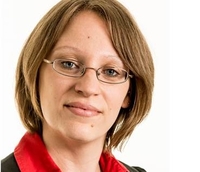 Katie joined the Energy Saving Trust in 2007 and has an in-depth knowledge of product assurance and certification across a broad range of product categories including insulation, glazing and heating products. She graduated from the University of Greenwich with a degree in Environmental Science and began her career in insurance. Katie has previously been responsible for the set up and management of an accredited Green Deal Installer certification scheme and more recently is leading project co-ordination of a three year European funded programme developing digital tools to better inform consumer buying choices of energy efficient products.
Dr K T Tan Technical Director, Viridian Solar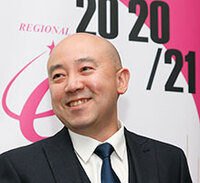 Dr KT Tan is the Technical Director at Viridian Solar, a UK company based in Cambridge with their renowned innovative Clearline Fusion products. He has been devoting his professional life for over a decade to developing products and technologies for the renewable sector. He started to work with solar thermal well before the PV became a mainstream renewable solution. As a Chartered Engineer, he specialises in solar PV new technologies with a particular interest in roof-integrated systems, advanced cell technologies and innovative mounting solutions. He is a member of the Industrial Advisory Panel of the Centre for Doctoral Training in New and Sustainable PV, and a member of the GEL/82 Standards Policy and Strategy Committee for PV Systems. He is also the Chair of the MCS Solar PV Technical Working Group. He graduated with an Engineering PhD from University of Cambridge.
Neil Whitfield Consultant,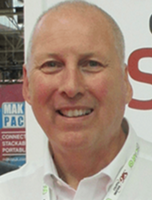 Neil has been in the Construction, Training and Education sector for over 40 years and has built a reputation of setting and maintaining high standards. As the founder of OSCAR-onsite he continues to work with Certification Bodies, Awarding Bodies and National Occupational Standards in developing formal NVQ Qualifications further raising standards, this ensures that installers achieve the recognition for their skills and produce high quality installations. Cavity Wall Extraction has been of particular interest as this is key along with property condition to ensure that the insulation performs to its optimum. Now working as an independent consultant and a Lecturer in Further Education providing expert advice on all matters of training and development within Energy Efficiency Measures and the wider Construction methodologies. Neil has been in the Construction, Training and Education sector for over 40 years and has built a reputation of setting and maintaining high standards. As the founder of OSCAR-onsite he continues to work with Certification Bodies, Awarding Bodies and National Occupational Standards in developing formal NVQ Qualifications further raising standards, this ensures that installers achieve the recognition for their skills and produce high quality installations. Cavity Wall Extraction has been of particular interest as this is key along with property condition to ensure that the insulation performs to its optimum. Now working as an independent consultant and a Lecturer in Further Education providing expert advice on all matters of training and development within Energy Efficiency Measures and the wider Construction methodologies.
Mark Dallen Consortium & Stakeholder Manager: ECO, EDF Energy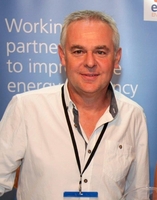 Mark has been in the energy industry for over 30 years and more recently in the energy efficiency obligation area for over 10 years. He has extensive experience of working with stakeholders on the planning and implementation of numerous energy efficiency projects throughout the UK. In particular, Mark has worked closely with ECO installation partners and local authorities on ECO funded schemes to deliver energy efficiency measures to vulnerable customers in community based schemes nationally. Mark has always been a strong supporter of the Regional and National Energy Efficiency Awards, as this is the ideal high profile event to showcase and support the very best practices and projects that improves people's lives within the energy efficiency industry.
Steve Gapik Managing Director , Soltherm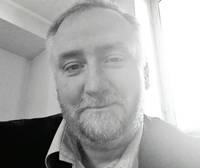 Steve Gapik with over 10 years' experience in leadership positions in energy efficiency and managing obligations in British Gas, I want build on that experience in energy efficiency industry outside of utilities. I'm delighted to be able to undertake a new role as Managing Director of Soltherm and follow my passion in tackling fuel poverty, and continue the critical role improving life, health and the community outcomes and reducing carborn emissions.
Rachel Jones Chair, West Midlands Association of Local Energy Officers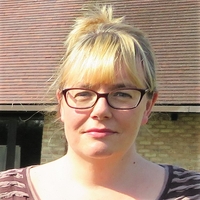 Rachel Jones is the Chair of West Midlands Association of Local Energy Officers which is a not-for-profit organisation supporting local government officers and housing professionals with a remit for reducing all aspects of the UK's domestic-sector carbon footprint and tackling energy poverty. Rachel is an experienced energy professional specialising in the delivery of energy efficiency measures across communities and working with UK home energy policy to achieve this. Rachel has worked with numerous local authorities and other organisations to develop and embed energy and energy efficiency into their strategic plans with a focus on home energy. Rachel has been working in the energy sector for over 15 years and is CEO of Act on Energy.
Ian Naismith , 1A Naismith Energy Assessors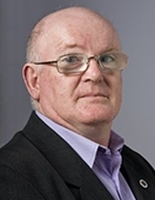 After working for 14 years at Glasgow City Council as an inspector of privately let properties in multiple occupation, I decided to make use of this experience and expertise in property and energy assessment. I became a fully qualified domestic and commercial energy assessor and set up the Ian Naismith Energy Assessor business in April 2009. Also in 2009, I became a distributor for the Utility Warehouse Discount Club, a logical extension to my main business. Local Surveyors Direct The Institute of Domestic Energy Assessors (IDEA) A member of BNI Glasgow Alba Chapter A member of Synergy Business Services Club And when I get some time off, I'm a member of Strathaven Golf Club And of course, I'm a member of 4Networking in Glasgow.
Clint Walker Communication Director , Qualitymark Protection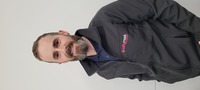 Clint Walker is the Communications Director for Qualitymark Protection. Clint's entry into Energy Efficiency is varied and his experience within Insurance has put him in a good position to help introduce Qualitymark Protection onto the map for the provision of Insurance Backed Guarantees (IBGs) within the Energy Efficiency Sector and beyond. Consumer Protection is number one on his agenda and by working together with Installers, System Designers, Product Manufacturers, Certification Bodies and more he believes the consumer is then left with something meaningful that gives them trust, confidence, and peace of mind.
Dani Putney Quality & Risk Officer, Certsure LLP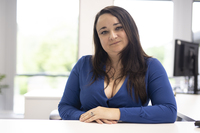 Dani Putney has over 14 years' experience in the Building Engineering Services Sector, working within a leading Certification Body providing UKAS accredited certification services. She has held several positions within Certsure (NICEIC and ELECSA) and is currently responsible for ensuring that accreditation is maintained for the Group's activities. She represents Certsure (NICEIC and ELECSA) at various industry committees including Chair of the MCS Competency Working Group, member of PAS2030 Steering Committee and participating in the Each Home Counts Work streams
Ian Ripppin Chief Executive Officer, Microgeneration Certification Scheme (MCS)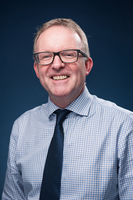 Ian is CEO of MCS, a profit for purpose organisation operating at the heart of the UK's adoption of renewable energy sources for our homes and small businesses. MCS is responsible for the national Standards that cover low carbon products and their installation, used to produce electricity and heat from renewable sources.

He started his career in telecommunications with BT and has held managing director roles for the Environment Agency's National Laboratory Service and for CSA Group's UK operations as the world leader in explosion safety and environmental product certification. His career underpins his passion for quality and the role that standards play in protecting consumers.

Ian is currently leading MCS through a period of transformational change as the organisation strives to inspire a next generation of home-grown energy, fit for the needs of every UK home and community. As well as being a member and chair on a number of certification body's governing and impartiality committees, Ian serves as an inaugural member of Liverpool City Region's Local Enterprise Partnership (LEP) - Clean Growth Board.
Adrian Hull Chairman, Association for Technical Monitoring Agents (ATMA)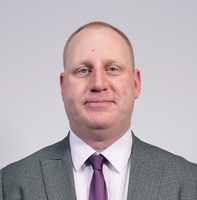 Adrian Hull is owner of leading quality assurance and compliance business, THS Inspection Services Ltd and MD of THS Retrofit Solutions Ltd. In the last 21 years he has delivered over £1bn worth of public funded domestic energy efficiency measures across the UK and Canada. He is Chair of ATMA, and a member of the PAS2030 and PAS2035 Steering Groups.
Andrew Edwards ECO National Sales Manager, E.On Energy Solutions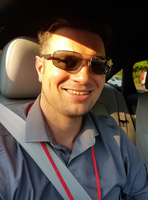 Having spent 5 and half years with E.ON in a business development capacity, Andrew has been involved in some of the UK's most exciting energy efficiency projects ranging from large scale external wall insulation and renewable energy efficiency programs to micro gas CHP district heating schemes. In his current position as National Sales Manager, he is responsible for E.ON UK's ECO business development and sales function, this includes working with and providing ECO funding to Local Authorities/RSL's and installers in support of large scale energy efficiency and fuel poverty programs. In addition to E.ON, he has also worked for EAGA PLC, Carillion PLC and also CertiNergy, a European Energy Efficiency company. A qualified domestic energy assessor with a degree in Environmental management, Andrew has extensive experience withing the energy efficiency sector, this includes significant involvement in previous CERT/CESP/ECO1 and 2 obligations from selling insulation material and tooling to installers to designing and funding multi £m energy efficiency schemes. Currently focused on the completion of ECO3 and the commencement of ECO4 scheme design and delivery (2022-2026), he is passionate about energy efficiency, reducing fuel poverty and helping LA's and RSL's achieve their NET ZERO ambitions. In his spare time he is a keen Aston Villa supporter, runner and enjoys spending time with his son Ben
Stephen Batty HEAD OF SUSTAINABILITY, PLACES & COMMUNITIES – CENTRAL REGION , Equans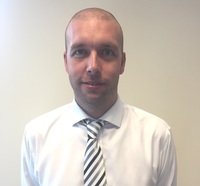 Steve has worked within the Social Housing Construction Sector for over 24 years. He has a Quantity Surveying and Commercial Management background, then became Head Of Sustainability at EQUANS in 2010 to head up their low carbon retrofit strategy. Steve now leads on the delivery of zero carbon solutions for EQUANS and has a wealth of knowledge around low carbon retrofit solutions, helping EQUANS' clients bring retrofit schemes to reality having delivered and managed over £250m of funding to clients over the years including CESP, ECO, FIT, RHI, GHG LAD, SHDF, and ERDF funded schemes.
Peter Sumby , NEA-National Energy Action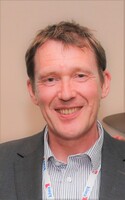 Peter Sumby has worked at NEA, the national fuel poverty charity, since 1996 and has been Director of Operations since 2006. Peter is a member of NEA's senior management team and is responsible for the delivery of NEA's practical work programmes. These seek to demonstrate innovative ways of bringing affordable warmth to low income and vulnerable households and are delivered in partnership with local authorities, housing associations, the health sector, the community sector, energy company partners and others. Peter leads a team of with expertise in delivering energy advice, tackling fuel debt and delivering income maximisation services. Peter's role involves developing strategic partnerships to enable the delivery of NEA's programmes and to manage relationships with those national and local agencies with whom NEA needs to engage in order to deliver projects that tackle fuel poverty. Peter's role is also to ensure that lessons learned from project delivery are incorporated into NEA's policy development process in order to inform NEA's advisory role to government, local government and the wider energy sector.
Jim Lynch Head of ASHP, Dynamis Assciates Ltd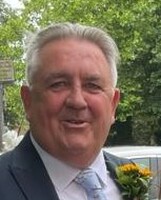 Originally commencing in the role of Sales and Marketing Director, Jim worked for International Brands such as Jaguar, Vauxhall, Toyota, Renault, Barclays, Cable and Wireless and TJ Maxx in the UK and Europe and the USA and Bermuda before returning to the UK in 2002 when he began his career in the HVAC and Renewable Energy Industry as a Commercial Director.
Tony Butler Head of Commercial & Sales, OVO Energy Solutions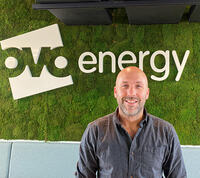 Tony has worked for over 20 years across the private, public and community sectors serving residential energy efficiency. During that time he has built a strong Commercial and Financial understanding of all associated market requirements and client drivers. Tony has been instrumental in business development, commercial management and leading his respective departments through substantial growth in challenging market conditions. In his recent positions and also working at Board level, he has successfully balanced the demands of achieving Government policy, delivering clients housing objectives and reducing fuel poverty through improving energy efficiency standards.