Charity Auction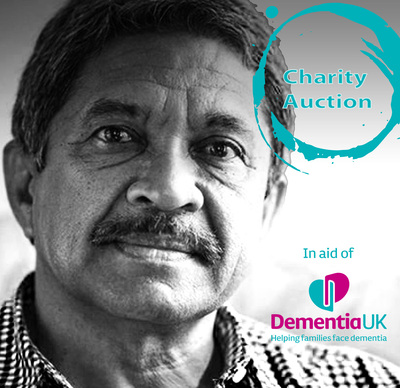 In aid Dementia UK
Following on from the success of past years, we are once again running a silent auction on the nght of our National Energy Efficiency Awards.

This year the supported charity is Dementia UK, and available auction prizes include tickets to global sporting events, sporting and film memorabilia, and many other fabulous lots. Bidding takes place during the pre-awards reception and Dinner,

Dementia UK provides specialist dementia support for families through our Admiral Nurse service.
When things get challenging or difficult for people with dementia and their families, Admiral Nurses work alongside them. They give the one-to-one support, guidance and practical solutions people need, and that can be hard to find elsewhere.

Admiral Nurses are continually trained, developed and supported by Dementia UK. Families that have their support have someone truly expert and caring by their side - helping them to live more positively with dementia in the present, and to face the challenges of tomorrow with more confidence and less fear.

We believe that everyone who needs the support of a specialist dementia nurse should get one, and we're working hard to increase the number of Admiral Nurses across the UK. To donate to us, please visit www.dementiauk.org/donate. We receive no government funding and are entirely reliant on donations, including from people who leave us gifts in their Wills.
Past Charity Auction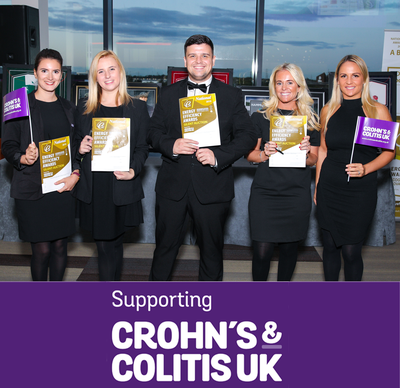 The Energy Efficiency Awards have worked with a number of Charities over the years and raised over &pound17,000 through our charity auction
While we are delighted to support Dementia UK this year we have supported several other charities in the past. Every year we have looked for a small organisation that is doing essential work that, like the winners of our Awards, deserves to be recognised.

In 2019 we helped raise &pound9,000 for Crohn's & Colitis UK.
Crohn's Disease is a condition which affects a number of people directly involved in the Awards, among them, Rick Parfitt Jnr the former GT3 World Champion racing driver and charismatic frontman for the RPJ Band, who spoke passionately about the challenges of living with Crohn's.
In 2018 we helped raise &pound8,000 for the LORIS Hospice.
LORIS is a small charity in Leicestershire that provided palitive care and respite care to the terminally ill, and provides support to their families.
We have also supported, worked with and raised awareness of
Shelter Scotland
National Energy Action